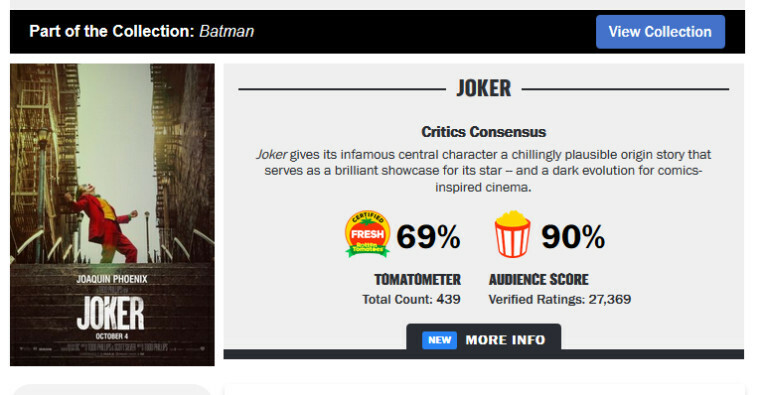 Just something that was on my noggin today. I notice that an increasing number of "good movies" get rated low by the mainstream critic score but get rated high by the audience score.
As artists we take flak for our opinions and personal beliefs. Separating the art from the artist seems harder today than ever before. We've entered this turbulent time of virtue signaling fervor and witch-hunting others over the stupidest and most baseless of accusations.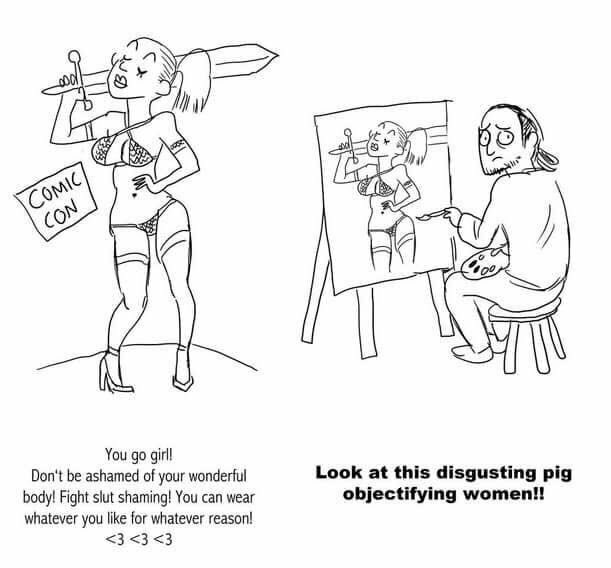 Chances are if someone rates you low yet refuses to express "why" they're just an asshole. Don't feel bad. "Maybe" you posted something somewhere they didn't like. "Maybe" they take issue with the subject matter that's your focus or they'd "love" your work if only you were another gender (And cuter) or your face wasn't so annoying! Doesn't matter,really. You're not beholden to bend knee to them if they will not even justify their score with actual critique.
Much akin to rotten tomatoes you must remember for every silent hater you probably have at least five silent admirers as well! And even if someone "does" post something whether or not it's relevant is up to interpretation. I "could" write a negative review about Alien, one of my favorite sci-fi horror films of all time if I "tried" hard enough,if I was that determined to paint it in a negative light despite the fact it's brilliant. I'm sure many bad reviews of Joker use verbosity and fancy yet relatable terminology that "seems" legitimate yet "most people" enjoyed it anyway and it has already exceeded expectations with its' opening numbers.
This is why we shouldn't be so tied up judging things via ratings and committees. See it yourself and make your own analysis! (Always "think" for yourself as well!)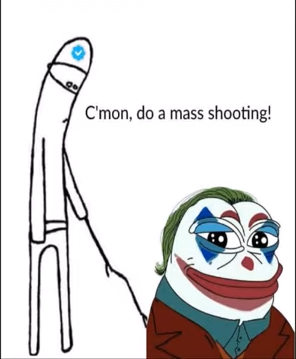 "Naw meng, I just wanna watch a good movie then go home and eat some tendies!"